Breathe written by Dr Beni Rusani
A little background of the author, if you don't know him yet, he is known by his fans as Dr. Mike Malaysia. Well, honestly I don't really know who he is until this one time I got really curious as to why his tweets are being retweeted so many time by people. Did a little bit of checking on google. Turns out he is a cardiologist at IJN. He's active on socmeds (instagram and twitter) . This is his first solo piece, but this is not his first time writing as he is one of the co-authors for the best selling novel Diagnosis written by other fellow doctors as well.
About the book:
Synopsis
"I'm dying"
His pulse weakened.
For a brief moment, his muddled mind became clear and he could thing.
"Stay afloat, breathe. Just keep breathing."
Dr Adam is a cardiologist who knows how to help others. The only thing he can't fix is himself. When a heart attack threatens his life. Adam is given a chance to look at his past to redicsover the friendship and the love he lost. In his darkest hours, friends and strangers are racing against time to save him. Yet, the key to his survival and future might lie in his past.
All Adam wants is a second chance,
And, time is running out...
The book is divided into 18 chapters, a prologue and epilogue. As you can read from the synopsis of the book, the story line revolves around Dr Adam final hour (sort of) fighting for life, and in between, he started having this flashback.
The main theme of this novel is about death, how it is inevitable even for a cardiologist who deal with similar cases on day to day basis, but ironically he's the one in the final sprint of life.
So basically, from what I can gather, he meant to say that before everyone's last breath, we will start having this flashback. It sort of the main theme of this novel in my honest opinion. The flow of the story is nicely written in a way that pulls you together with Dr Adam to join his journey revisiting his old memories.
He revisits his memories from the time before his graduation, early years of freshie years and how he falls in love with Julia. The most heart wrenching of his flashback when he reminisces his mistakes that cost the lives of other people at his own hands. They were happy moments as well. But my favourite part of this story was Mad Doc and the story behind his characters. Somehow I imagined Mad Doc as Jason Momoa- Khal Drogo, Daenerys's husband. I know right, over gila.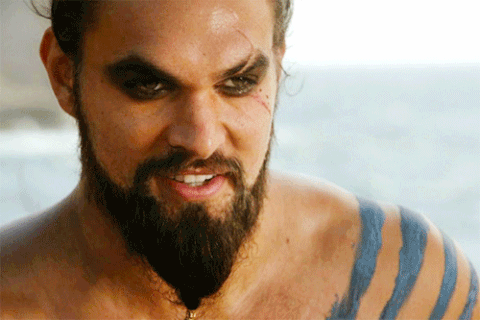 They were some things left unanswered. But he probably did it on purpose just to left room for a sequel. If a sequel is possible, I would love to know what happened between him and Julia as they were going through a divorce process at that time. It just blows my mind how the relationship ended because he was so in love with her. Next, I want to know more of Mad Doc and also Shah.
I've read on Twitter that people cried over this novel and how sad some parts are. I couldn't agree more on this. You can really feel so much from such a tiny and short novel as Breathe. The roller coaster of emotions is wild in my honest opinion. I finish it in 5 hours with a lot of long break in between haha.
But, if you're just starting to read English novel, but don't know where to start I really recommended you Breathe as stepping stone. Dr Beni writes it eloquently with almost no unfamiliar vocabulary and short sentences for ease of reading. He said it so many times on twitter his main purpose is to attract non-English reader to start reading English. You will enjoy it and not feel forced at all. Added with a great storyline, I guarantee that you will pick up another English novel after you read Breathe.
And that is all for my review. Let me know what you think if you've read Breathe hehe